Johann Sebastian Bach is recognized as one of the greatest composers of all time, but during his lifetime he was known as a master of improvisation. Students who participate in "Bach & Jazz" will experience the similarities and differences between improvised jazz and Bach's music, giving them a better understanding of how the "Master of Baroque" still continues to influence modern jazz. Students will learn more about improvisation, rhythmic transformation, re-harmonization, and group interplay, which are musical devices used in both types of music.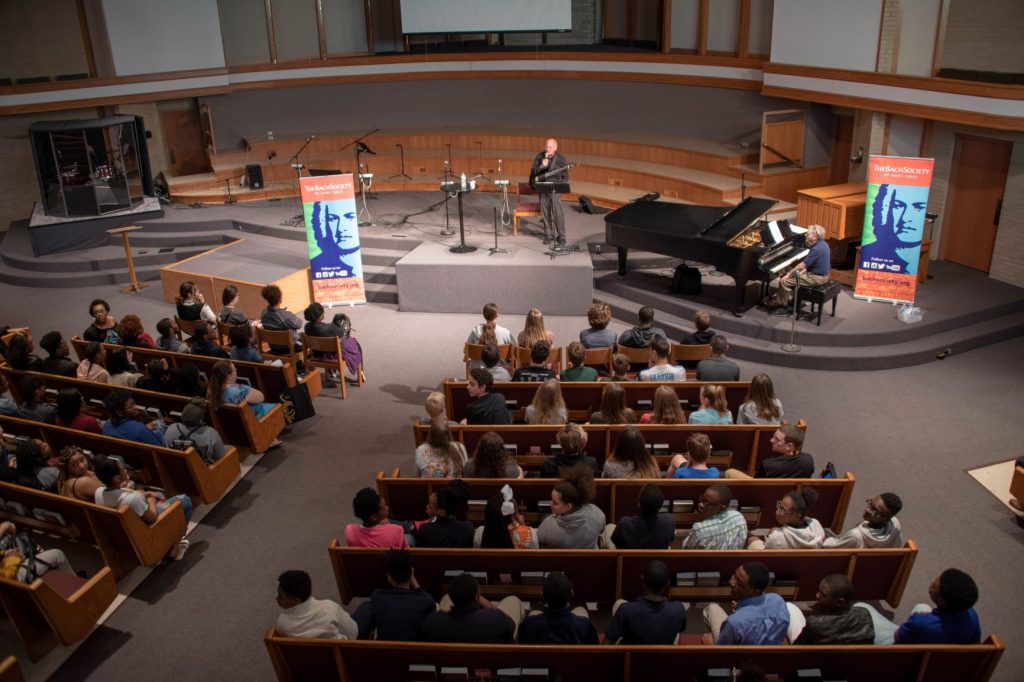 Performance Details
Where: We will come to your school!
Length of Presentation: 45 minutes
Grade Level: 6-12
Audience Size: We can accommodate any size audience, from small classes to a large assembly of students.
School should provide: piano, music stand, one chair, sound system (depending on space)
Piano Tuning: piano should be tuned within 3 days of the performance and the tuner should invoice the Bach Society of Saint Louis for fees. We can provide a piano tuner upon request.
Desired Space: large music room (choral or band) or theatre/auditorium
School Fee: $400 per clinic. Funding to offset costs may be available to schools within the Des Lee Collaborative. Please contact us for more information: info@bachsociety.org
Artists/Musicians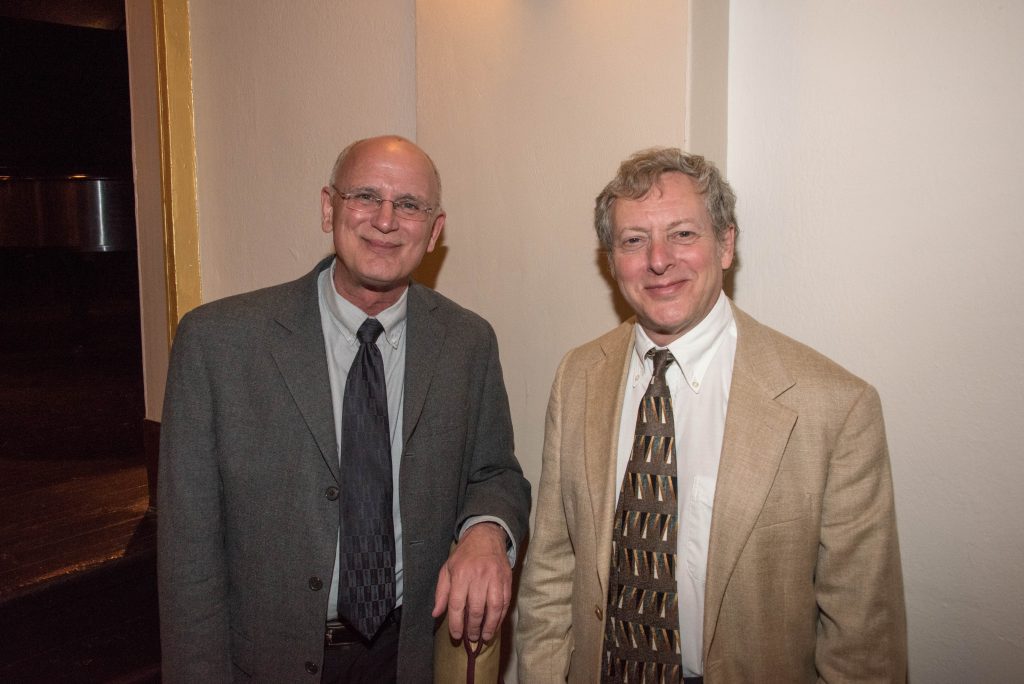 Steve Schenkel & Kim Portnoy
Steve Schenkel is the guitarist and orchestra manager for the Fox Theater, guitarist for the Muny Opera and the St. Louis Symphony Orchestra, and a freelance jazz musician. He recently retired after 37 years at Webster University, where he founded the Jazz Studies program, the Webster Jazz Concert Series, and the Jazz Studies/Music Technology program.
Kim Portnoy is a composer, arranger, jazz pianist, and Director of Composition Studies at Webster University in St. Louis. He has been commissioned by such diverse organizations as the United States Air Force Band of Mid-America, the St. Louis Children's Choir, and the St. Louis Low Brass Collective. He was recently awarded one of ten 2018 Regional Arts Commission Fellowships.