Johann Sebastian Bach is recognized as one of the greatest composers of all time, but during his lifetime he was known as a master of improvisation. Students who participate in "Bach & Jazz" will experience the similarities and differences between improvised jazz and Bach's music, giving them a better understanding of how the "Master of Baroque" still continues to influence modern jazz. Students will learn more about improvisation, rhythmic transformation, re-harmonization, and group interplay, which are musical devices used in both types of music.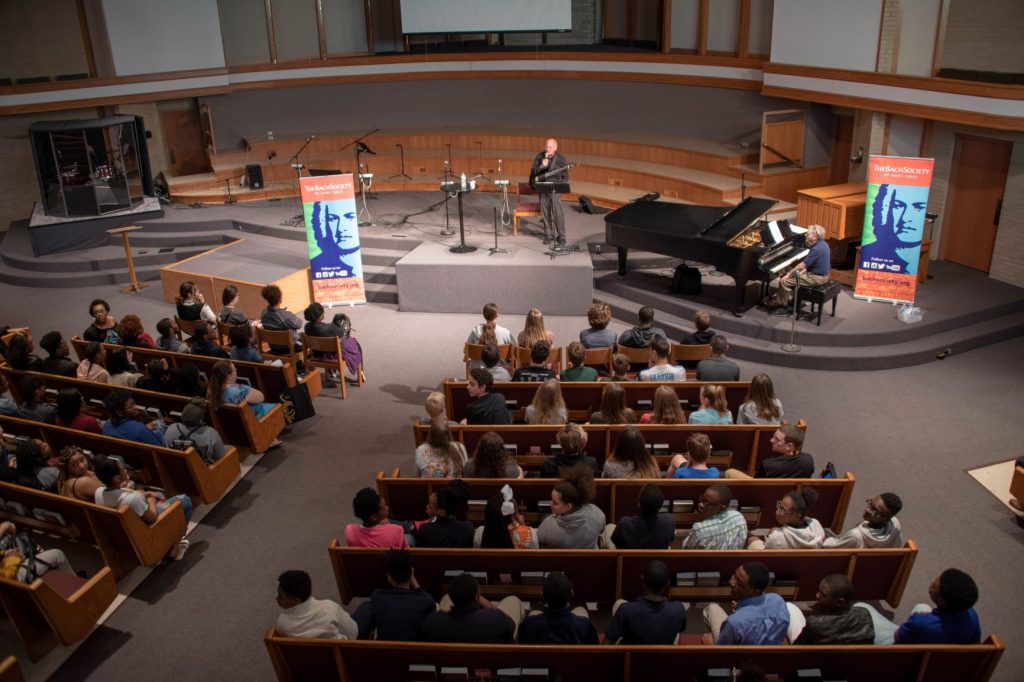 Clinic Overview
Where: We will come to your school!
Length of Presentation: 45 minutes
Target Grade Level & Support: 6-12; click detailed description for MO and IL GLEs. Teacher guide will be sent after making reservation.
Audience Size: We can accommodate any size audience, from small classes to a large assembly of students.
School should provide: piano, music stand, one chair, sound system (depending on space)
Piano Tuning: piano should be tuned within 3 days of the performance; tuner should invoice The Bach Society of Saint Louis for fees. We can provide a piano tuner upon request.
Desired Space: large music room (choral or band) or theatre/auditorium
School Fee: $300; limited number of total engagements available per school year.
Email us to book Bach & Jazz for your school!
info@bachsociety.org
Artists/Musicians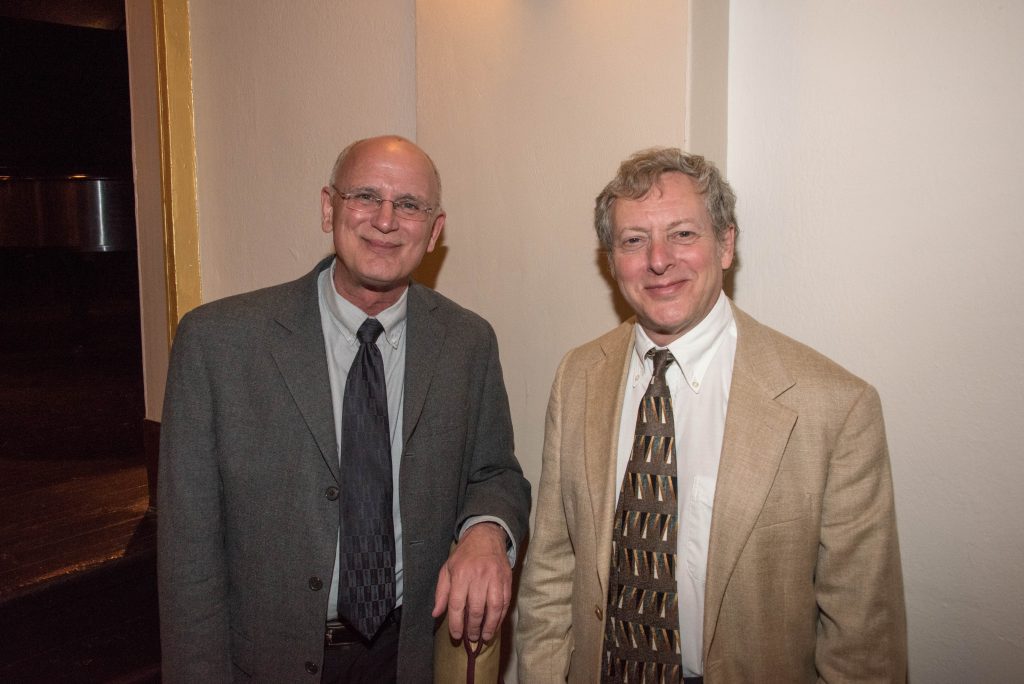 Steve Schenkel & Kim Portnoy
Steve Schenkel is the guitarist and orchestra manager for the Fox Theater, guitarist for the Muny Opera and the St. Louis Symphony Orchestra, and a freelance jazz musician. He recently retired after 37 years at Webster University, where he founded the Jazz Studies program, the Webster Jazz Concert Series, and the Jazz Studies/Music Technology program.
Kim Portnoy is a composer, arranger, jazz pianist, and Director of Composition Studies at Webster University in St. Louis. He has been commissioned by such diverse organizations as the United States Air Force Band of Mid-America, the St. Louis Children's Choir, and the St. Louis Low Brass Collective. He was recently awarded one of ten 2018 Regional Arts Commission Fellowships.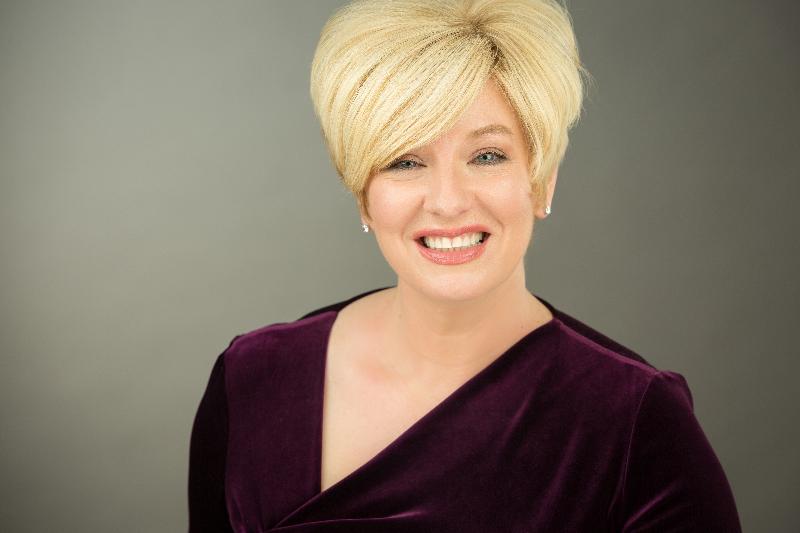 Debby Lennon
Debby Lennon can be found performing on stages all over St. Louis. She has been a featured soloist with the St. Louis Symphony Orchestra and is a founding member of "Pieces of 8." Ms. Lennon is active in the St. Louis opera, jazz and musical theatre scenes. She is an adjunct voice professor and director of The Vocal Jazz Program and The Webster Jazz Singers at Webster University in St. Louis, Missouri, and she is an adjunct professor at Lindenwood University. She also serves at St. Joseph's Academy as vocal coach and maintains a private voice studio.