The Young Artist Award Program was established to enhance professional training for career-oriented singers. Recipients receive an annual stipend of $2,500 payable over ten months and are provided with experiences to strengthen their development as soloists and professional choral singers.
Young Artist Auditions
Wednesday, May 24th | 2pm – 9pm
The Church of St. Michael and St. George
6345 Wydown Blvd, Clayton, MO 63105
This year we welcome two wonderful panelists joining Music Director & Conductor Dennis Sparger at the adjudication table: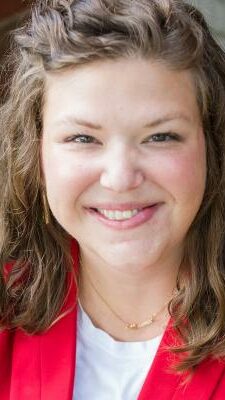 Dr. Elizabeth Hogan knows no greater joy than helping her students reach their fullest potential as humans and as musicians. She's done so in a variety of settings within education and non-profit sectors with students from age 5 to 85. She is the founder of Elevated Harmonics Studio, offering music lessons, educator coaching and professional development resources for creative individuals. She currently serves as the Director of Choirs at Washington University in St. Louis, as well as the Executive Director of the St. Louis Christmas Carols Association, a small (but mighty) non-profit with a mission of spreading cheer and supporting local children's charities.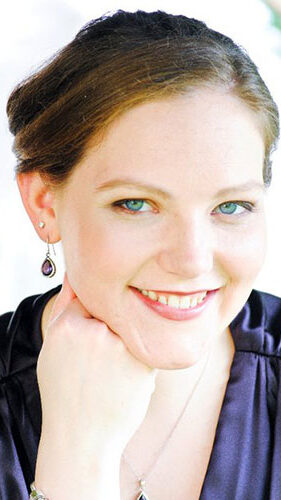 Dr. Leslie Allnatt is a teacher, singer, and pedagogue in the St. Louis area. Originally from Louisville, KY, Dr. Allnatt received her bachelor's in Vocal Performance from Morehead State University, her master's in Music History and Literature from the University of Louisville, and her doctorate in Vocal Performance and Pedagogy from the University of Iowa. Additionally, she completed her Certificate in Vocology from the University of Utah. Dr. Allnatt currently teaches voice, music history and musicianship at the University of Missouri-St. Louis, Lindenwood University, and Webster University. Her oratorio credits include the soprano solos in Handel's Messiah, Dubois' Seven Last Words of Christ, Fauré's Requiem, and Vivaldi's Gloria. Her opera credits include the roles of Susanna and Barbarina in Mozart's Le nozze di Figaro, Mrs. Gleaton in Floyd's Susannah, and Frasquita in Bizet's Carmen.
Eligible Young Artists:
– have completed a minimum of three years of undergraduate study in music
– are pursuing a professional vocal career
– are currently in private vocal study
– who are not US citizens will need to present proof of employment authorization in the United States
– are thirty-two years old or younger
– are available to attend all Monday evening rehearsals from late August through mid-May
Audition Format
Auditions last approximately 20 minutes and include sight reading, tonal memory and vocalization.
Auditioning singers will be asked to present three vocal selections that demonstrate their range, timbre, flexibility, diction, expressiveness and stage presence from the following:
1. A Baroque aria from a cantata, oratorio or mass in any language (this does not need to be memorized)
2. An opera aria in a foreign language (this should be performed from memory)
3. An operetta/musical theatre song in English, suitable for informal entertainment (this should be performed from memory)
An accompanist will be provided. Please bring music for the accompanist marked with changes in tempo, dynamics, ritards, etc.
Should you be granted an audition, we will require one letter of recommendation from a voice teacher or choral director giving a professional evaluation of your musicianship, leadership abilities, dependability and vocal potential.
If you are interested in auditioning, click the button below to request an audition and our program manager, Danielle Feinstein, will get back to you promptly. If you have any questions, she can be reached at danielle.feinstein@bachsociety.org.
Award Benefits and Details
The Young Artists gain experience covering solos in major works and attending dress rehearsals with visiting guest artists, giving them the opportunity to observe and interact with professional soloists. Young Artists also present an annual recital and perform at other Bach Society events including education concerts, masterclasses and fundraisers.
The Young Artists are also responsible for providing musical leadership in the Bach Society Chorus through thorough preparation of their parts. Young Artists rehearse as members of the Bach Society Chorus from late August through May on Monday evenings, 7 p.m. to 9:30 p.m. Singers must be available to attend all rehearsals to be eligible for an audition.
Recent Young Artist Award Recipients:
2022-23 Erica Ancell, Theresa Flores
2021-22 Alexandra Billhartz, Theresa Flores (Pancella), Micheal Lowe
2020-21 Danielle Feinstein, Olivia Roland, Micheal Lowe
2019-20 Danielle Feinstein, Freddie Rice, Olivia Roland, Micheal Lowe

For a complete list of Young Artist Alumni, click here.
Sponsored in part by