---
BACH TALK
---
Bach Talk, presented by The Bach Society of Saint Louis, invites you on an enlightening journey into the timeless world of Johann Sebastian Bach. Classical music radio veteran Ron Klemm guides you through this monthly podcast, delving into a vibrant community that keeps Bach's music alive. Beyond the concert stage, we uncover fascinating stories, offer musical insights and present profiles of the people that breathe life into Bach's compositions.
Join us as we explore Bach's genius and the enduring legacy of his work. Whether you're a seasoned Bach enthusiast or new to his music, Bach Talk welcomes you to join the conversation and discover the profound impact of Bach's artistry on the world of music.
Listen to the Bach Talk trailer to hear what it's all about.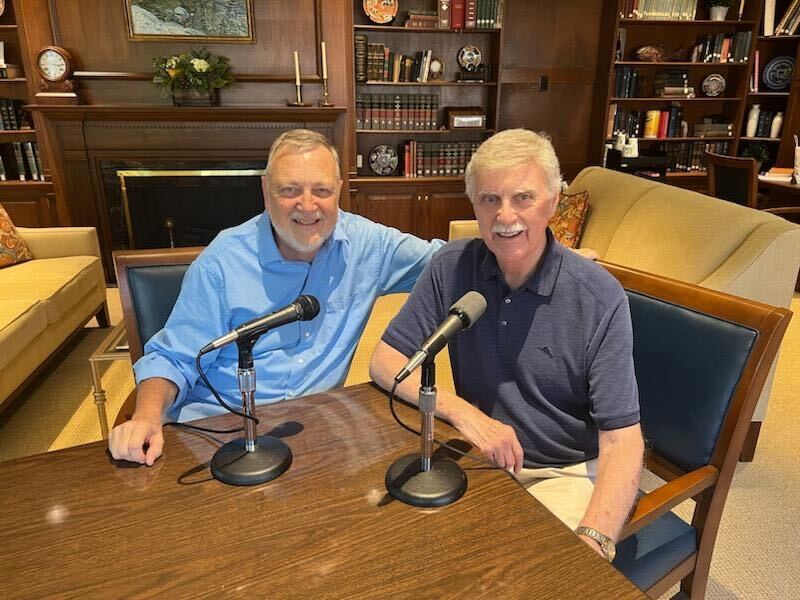 Bach Talk Host Ron Klemm and The Bach Society of Saint Louis
Music Director and Conductor A. Dennis Sparger
---
WHERE TO LISTEN
Bach Talk is available wherever you listen to podcasts. If you're new to podcasts, check out our step-by-step guide for listening to Bach Talk below.
You can also listen to Bach Talk on your computer or device's browser.
---
HOW YOU CAN SUPPORT BACH TALK
Subscribe to Bach Talk: Not only does subscribing to Bach Talk ensure you don't miss an episode, but it also helps raise our visibility and ranking on the various podcast platforms.
Leave a review and rating: If you like what you hear, leave a positive review and rating on your preferred podcast platform to help Bach Talk reach more ears.
Share on social media: Word-of-mouth recommendations go a long way. Please feel free to share this page with your network or you can even click here to access assets that make it easy for you to share.
---