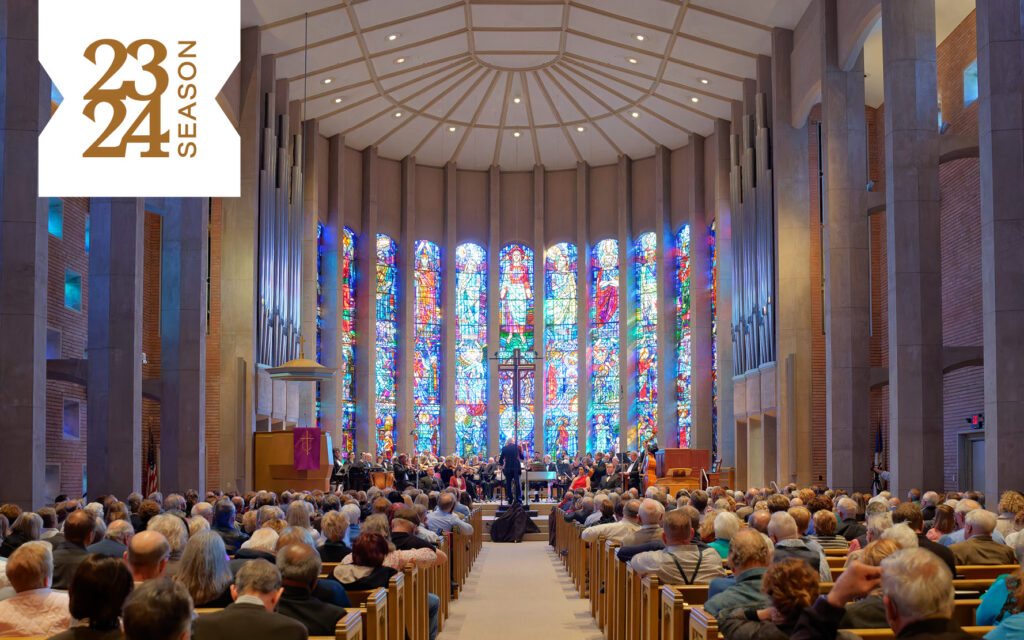 ---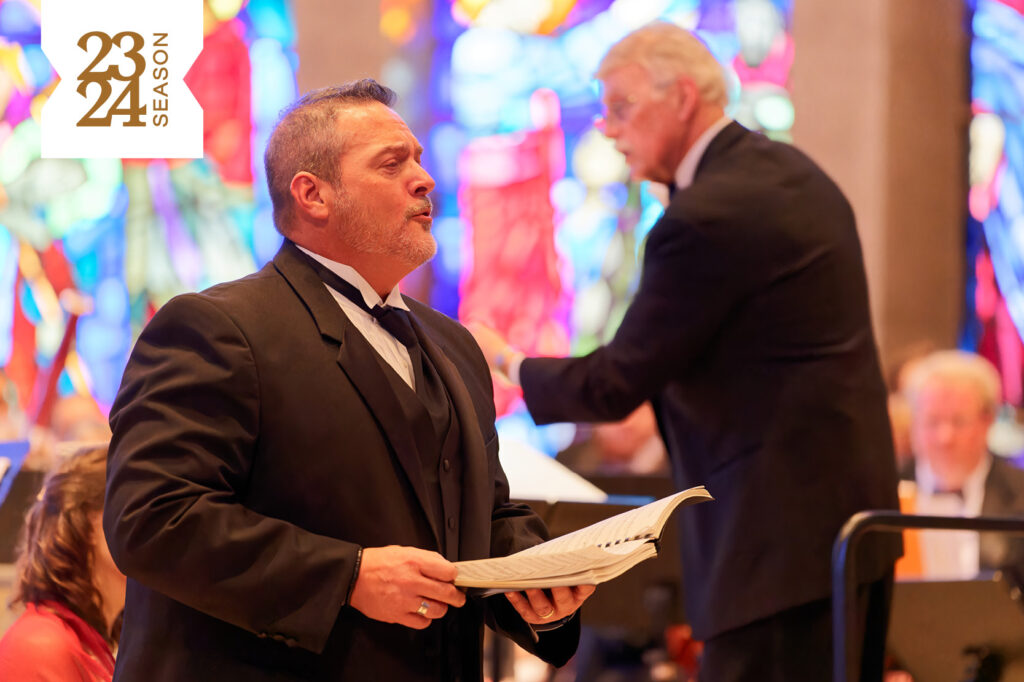 HOWARD GOODALL'S ETERNAL LIGHT
Sunday, October 22nd, 2023 at 3 P.M. | First Presbyterian Church of Kirkwood
Eternal Light will be an emotional journey like no other. Highlighting Howard Goodall's masterpiece Eternal Light: A Requiem, this concert promises to be an awe-inspiring experience.
Presented by the Sparger Family and Friends in loving memory of Helene Sparger.
---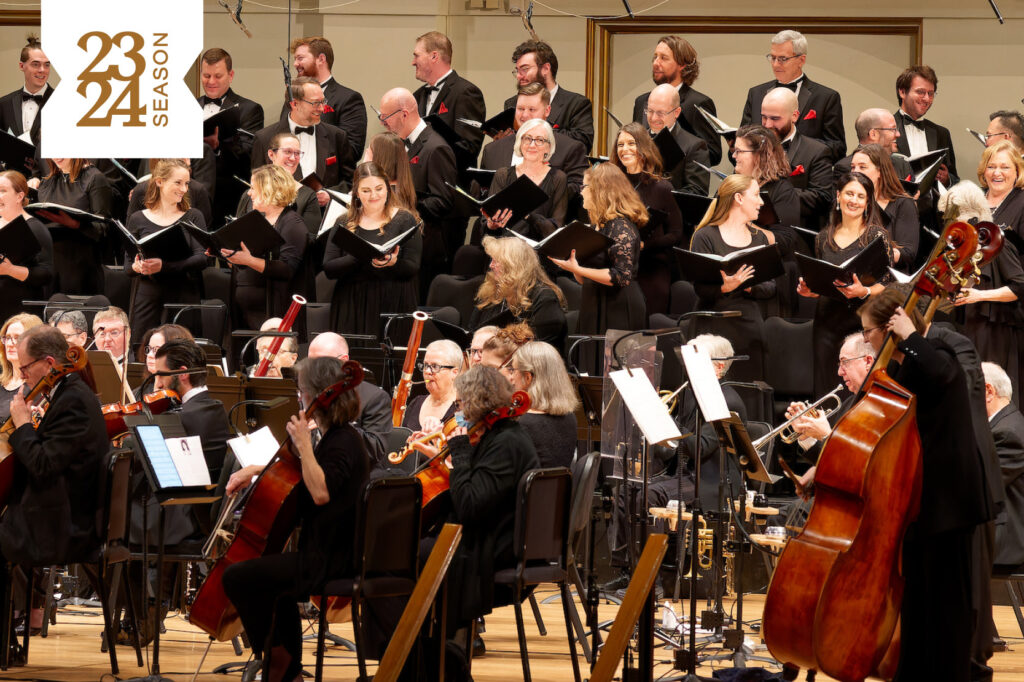 CHRISTMAS CANDLELIGHT CONCERT
Saturday, December 9th, 2023 at 2 P.M. and 7 P.M. | 560 Music Center
The Bach Society of Saint Louis' Christmas Candlelight Concert is back to sprinkle magic on your holiday season. Delight in the harmonious melodies brought to life by the esteemed Bach Society Chorus and Orchestra, under the direction of Music Director and Conductor, A. Dennis Sparger and featuring award-winning soprano Josefien Stoppelenburg.
Presenting Sponsor: Mary Pillsbury Wainwright
Supporting Sponsors: Dr. Richard & Gaylene LaBore; CBIZ
Guest Soloist Sponsor: Welsch Heating & Cooling
---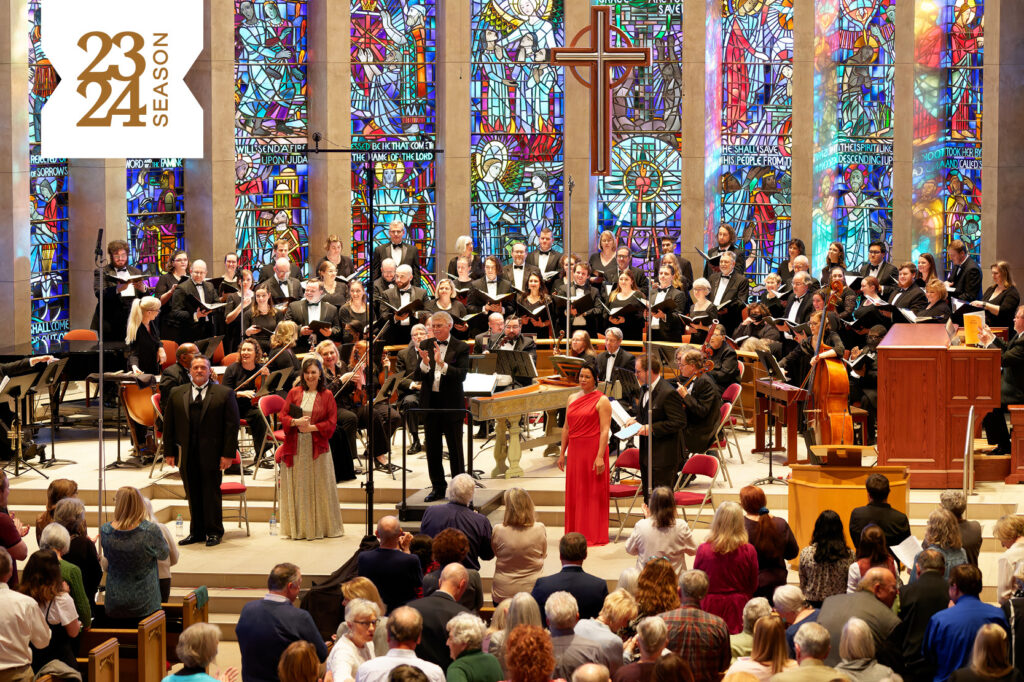 BACH'S ST. JOHN PASSION
Sunday, March 10th, 2024 at 3 P.M. | First Presbyterian Church of Kirkwood
Experience the exhilarating themes of sacrifice, redemption and ultimate hope through the poignant retelling of the Passion story according to St. John. Bach's St. John Passion weaves together the narrative of Christ's last days with an intricate tapestry of profound emotions, transcendent harmonies and soaring melodies.
Presented by Lutheran Church Extension Fund.
Guest Artist Sponsor: Alayne and Greg Smith
---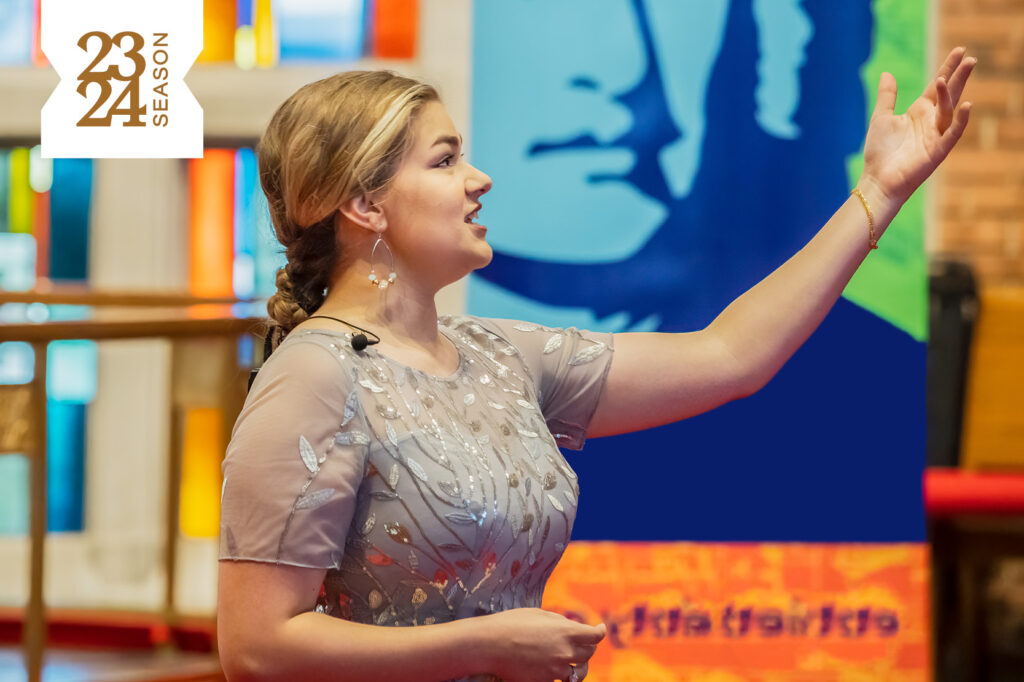 2024 ST. LOUIS BACH FESTIVAL
April – May 2024 | Venues across St. Louis
Calling music lovers near and far, let's come together and celebrate the extraordinary legacy of J.S. Bach! The 2024 St. Louis Bach Festival unites our community through the universal language of music. No matter your age or background, there's something for you to enjoy! Stay tuned for more information.
---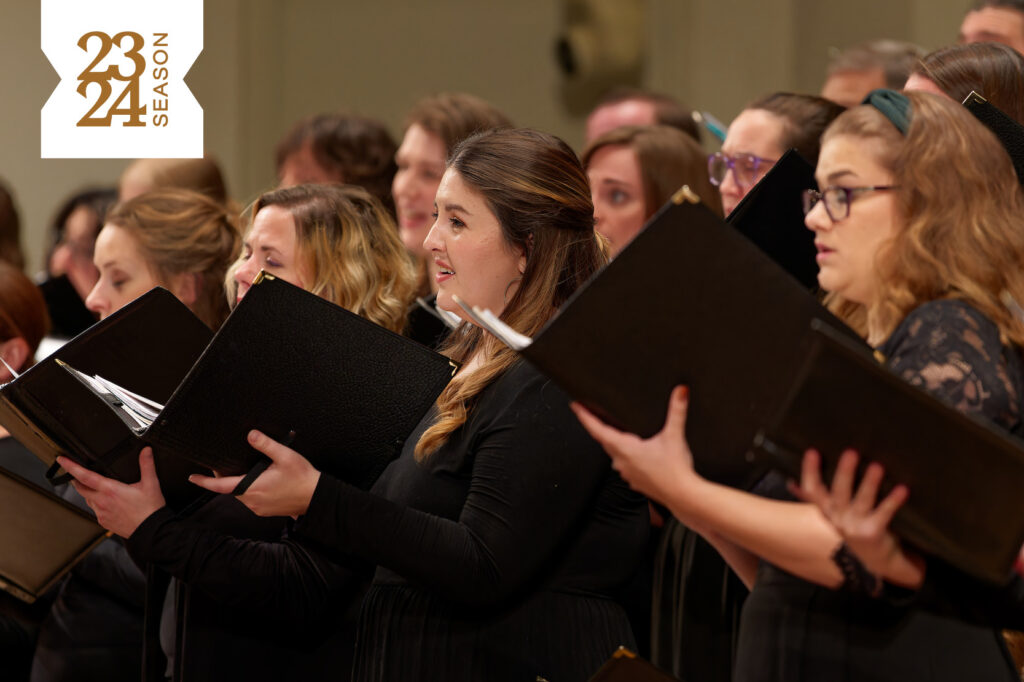 THE HEART OF BACH, CHORAL MOTETS AND ORGAN CHORALES
Sunday, May 19th, 2024 at 3 P.M. | Peace Lutheran Church
Discover the enchanting allure of this brilliant collection of sacred music that has stood unwavering through the ages. The performance showcases breathtaking motets and captivating organ solos, interwoven with audience participation and accompanied by cello and bass.