The Bach Society of Saint Louis is proud of its long history of exceptional conductors, beginning in 1941 with the Society's founder, Dr. William B. Heyne through to its current conductor, Dr. A. Dennis Sparger. The following distinguished conductors have supported the Bach Society's mission built on the traditions Dr. Heyne began.
1941—1972: Dr. William B. Heyne
The Master Artist and Founding Father of the Bach Society of Saint Louis, Dr. William B. Heyne served the St. Louis community through his dedication to the arts. After experiencing an epiphany during a performance of Bach's Mass in B Minor, Dr. Heyne knew that he must share the joy of classical music with the people of St. Louis. In 1941, he founded the Society and was the Music Director and Conductor until his retirement in 1972. His work with other choral groups runs through most of the Metropolitan Area. Dr. Heyne passed away on March 26th, 1992, at the age of 94.
His vision continues through the many groups he founded:
– Founder and Conductor of the Bach Society of Saint Louis and its Chorus
– Founder and Conductor of the St. Louis A Cappella Choir
– Conductor of the Concordia Seminary Chorus
– Conductor of the Lutheran Seminary Chorus
– Graduate of Chicago Musical College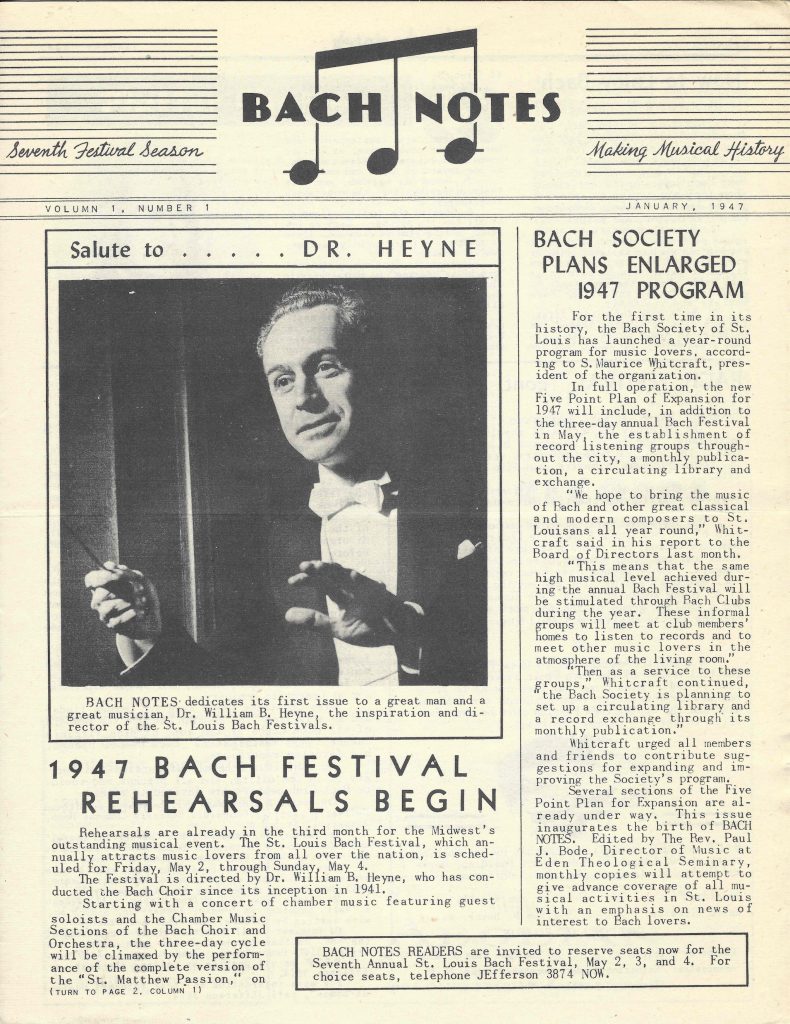 1972–1974: James Paul
Upon Dr. Heyne's retirement the Society chose James Paul as its second Conductor. Mr. Paul's background included work with the St. Louis Philharmonic, the Webster Groves Civic Orchestra, and Webster College. During his two-year tenure, he introduced works by Handel and Haydn.
1974–1980: Dr. Ronald Arnatt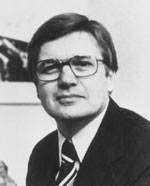 Dr. Arnatt's talents are as broad as his international experience and reputation. A native of London, Dr. Arnatt received his training from the Westminster Abbey Choir School, Cambridge, King's College and Durham University. He moved to Washington, D.C., to serve as a faculty member at the American University and served as organist in many area churches; he became a U.S. citizen in 1947. In 1949, Dr. Arnatt founded the Washington Cantata Chorus and served as their music director until he moved to St. Louis in 1954. In St. Louis, Dr. Arnatt shared his talents with many prominent music organizations:
– Professor of Music; University of Missouri-St. Louis
– Organist and Director of Music; Christ Church Cathedral, 1954-1980
– Director of Music; Mary Institute, 1954-1968
– Organist and Director of Music; Congregation Shaare Emeth, 1955-1959
– Music Director and Conductor; St. Louis Chamber Orchestra, 1956-1978
– Conductor and Music Director; Kirkwood Symphony Orchestra, 1964-1968
– Music Director and Conductor; The Bach Society of Saint Louis, 1974-1980
As a composer Dr. Arnatt has published more than 160 compositions for organ, chorus, organ/chorus, and brass/chorus. Throughout the years, Dr. Arnatt has served in leadership roles in many organizations, including American Guild of Organists, Association of Anglican Musicians, and the Standing Commission of Church Music of the Episcopal Church, USA. Today Dr. Arnatt is an editor at ECS Publishing Co. in Boston and often travels a guest conductor and organist.
1980–1982: Dr. Donald Chen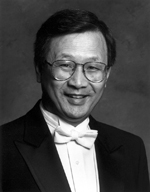 Dr. Chen debuted with strong reviews in the 1980 Bach Society Christmas Candlelight Concert. He served as the Music Director and Conductor of the Bach Society until 1982. While in St. Louis, he also served as Chorus Master of the internationally acclaimed Opera Theatre of Saint Louis and was a member of the conducting faculty at Webster University.
Donald Chen was a graduate of the Juilliard School and University of Iowa, from which he earned the degree Doctor of Musical Arts in Orchestral Conducting.
1982–1986: William Partridge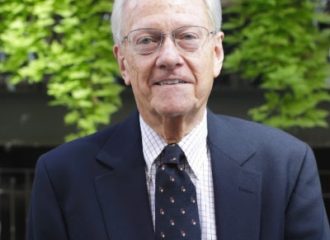 Mr. Partridge continued the fine tradition of the Bach Society with performances of Bach's Magnificat, B minor Mass and St. Matthew Passion, as well as Mendelssohn's St. Paul, Elgar's Dream of Gerontius, and Handel's Israel in Egypt and Samson.
William Partridge was a Fellow of the College Church of Musicians, Washington Cathedral, where he also received his Master's in Church Music under Leo Sowerby and Paul Calloway. Mr. Partridge also studied at the Temple Church, London, with Sir William McKie of Westminster Abbey, and at the Royal School of Church Music in London. Mr. Partridge has taught at the Peabody Conservatory, the American University School of Music, Converse College, and at the Catholic University in Puerto Rico.