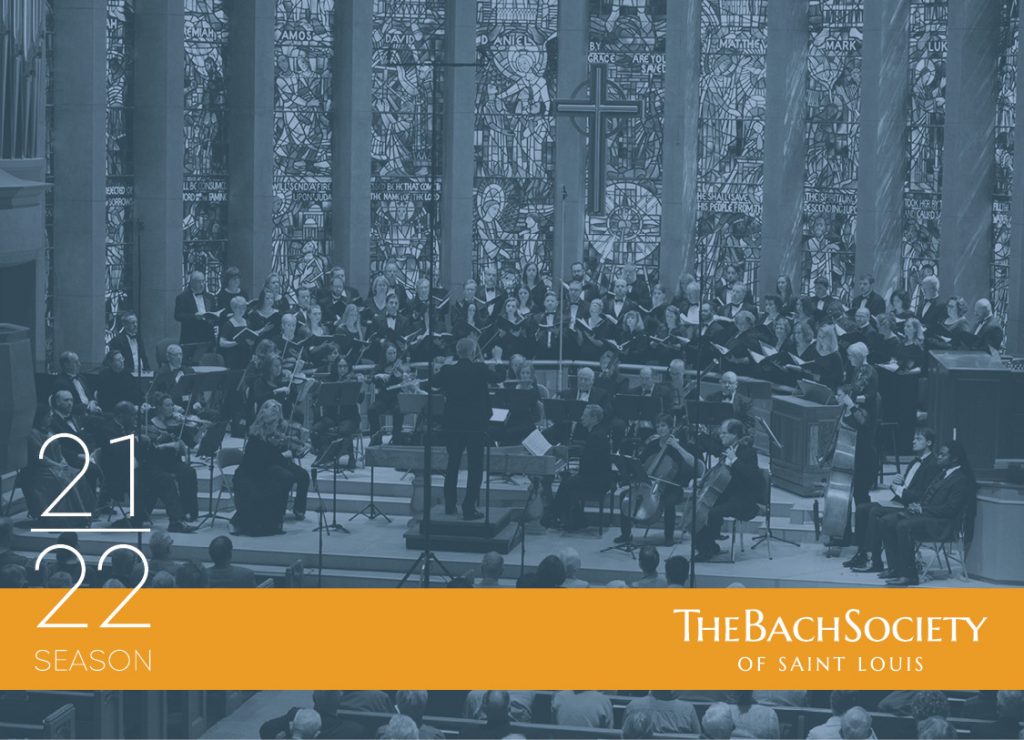 Bach's Mass in B Minor
Sunday, May 15 | 3:00 P.M.
First Presbyterian Church, Kirkwood
COVID-19 Safety Policy: Detailed information can be found HERE; policy subject to change.
The Bach Society of Saint Louis concludes its 2021-2022 Season with a performance of J.S. Bach's monumental masterwork, the Mass in B Minor. One of the most profound and astounding spiritual testaments ever composed, it took 35 years to complete and remains a living testimony to Bach's deep faith and his artistic virtuosity. Every note from the opening Kyrie to the final Dona nobis pacem plays a part in making what many consider to be Bach's ultimate musical legacy.
Music Director and Conductor A. Dennis Sparger leads the Bach Society Chorus and Orchestra. Featuring guest soloists soprano Mary Wilson, countertenor Jay Carter, tenor Gene Stenger, and baritone Elijah Blaisdell.
Presented in loving memory of Lori Duesenberg, a former member of the Chorus and lifelong Bach supporter by Robert H. Duesenberg. Guest Artist Sponsor – Greg and Alayne Smith.
---
Ticket range: $25 – $50
Section 1: $50
Section 2: $40
Section 3: $25
Student: $10 (available at the door on the day of the performance)
SPONSORS
Presented By
Robert H. Duesenberg
In loving memory of Lori Duesenberg, a former Chorus member and lifelong Bach supporter
Guest Artist Sponsor – Greg and Alayne Smith
---
Check out our full 2021-2022 Concert Season