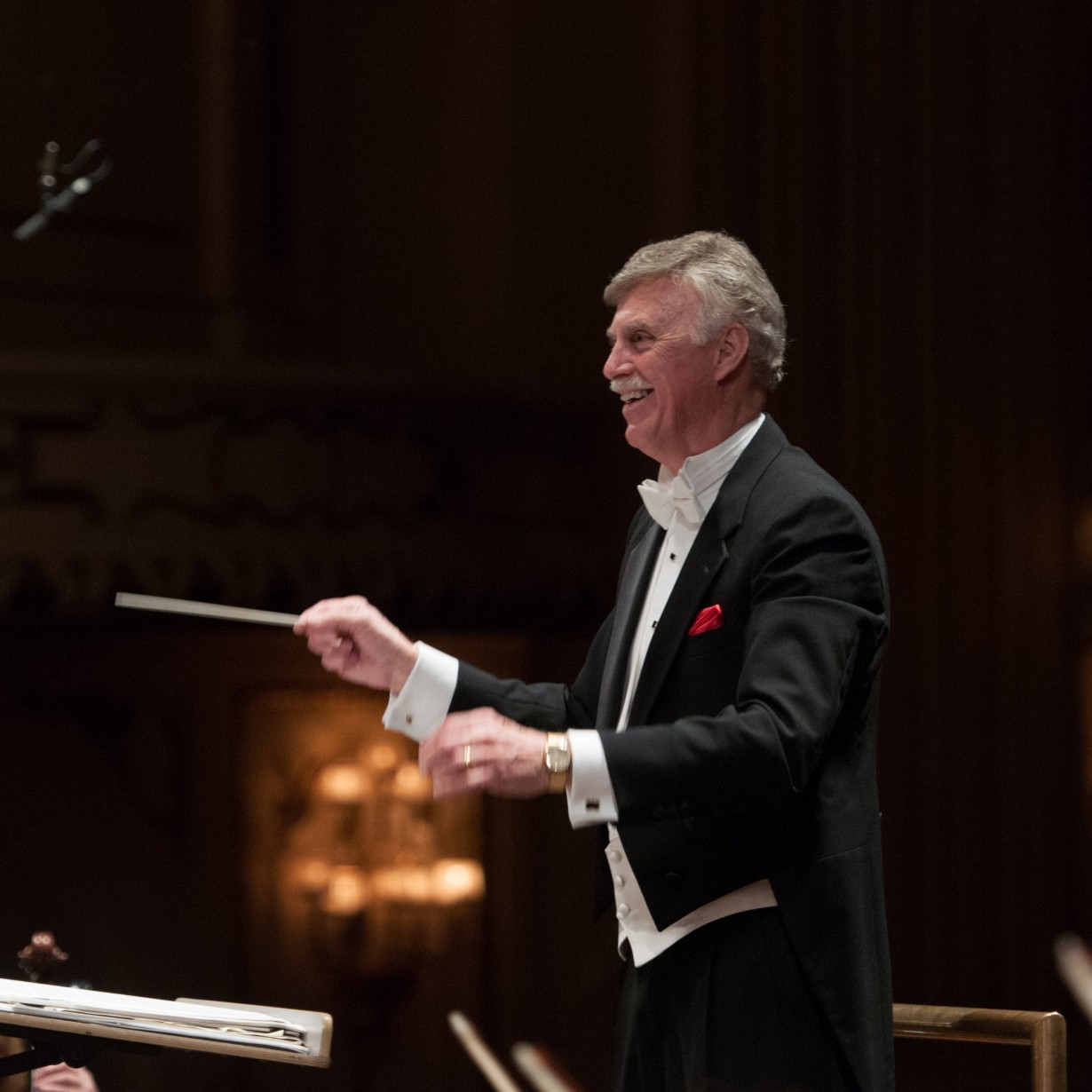 Music Director and Conductor A. Dennis Sparger was critically acclaimed as "a conductor equipped with insight as well as craftsmanship" already in his second season. In the past three and a half decades he has received even more praise for his musical leadership with The Bach Society Chorus and Orchestra; by the end of the 2023-24 season, he will have conducted them in more than 200 performances of major works by Bach and other composers.
Under his leadership The Bach Society was presented with the Excellence in the Arts award by the Arts & Education Council of Greater St. Louis, the first chorus to be so honored. Dr. Sparger's leadership was also a driving force in the Christmas Candlelight Concerts being hailed by BBC Music magazine as "one of the top 20 live Christmas events in North America."
In 1989 he introduced a Young Artists scholarship program for singers under the age of thirty to cultivate future soloists. He also established a professional core of paid Principal Singers and designated a position for Composer-in-Residence to promote the creation of new works.
He was awarded a Doctor of Musical Arts degree in choral conducting by the University of Illinois and earned bachelor's and master's degrees from Eastern Illinois University where he was named one of the 50 Outstanding Graduate Alumni of the Graduate School. In 2013, in recognition of his work with The Bach Society, he was presented with the Lifetime Achievement award by the University of Missouri-St. Louis. He has also received awards from St. Louis Cathedral Concerts, the St. Louis chapter of the American Guild of Organists, and the Illinois chapter of the American Choral Directors Association.
Dr. Sparger is a member of the American Bach Society, American Choral Directors Association, Chorus America, the National Society of Arts & Letters, and is a past board member of Artist Presentation Society.