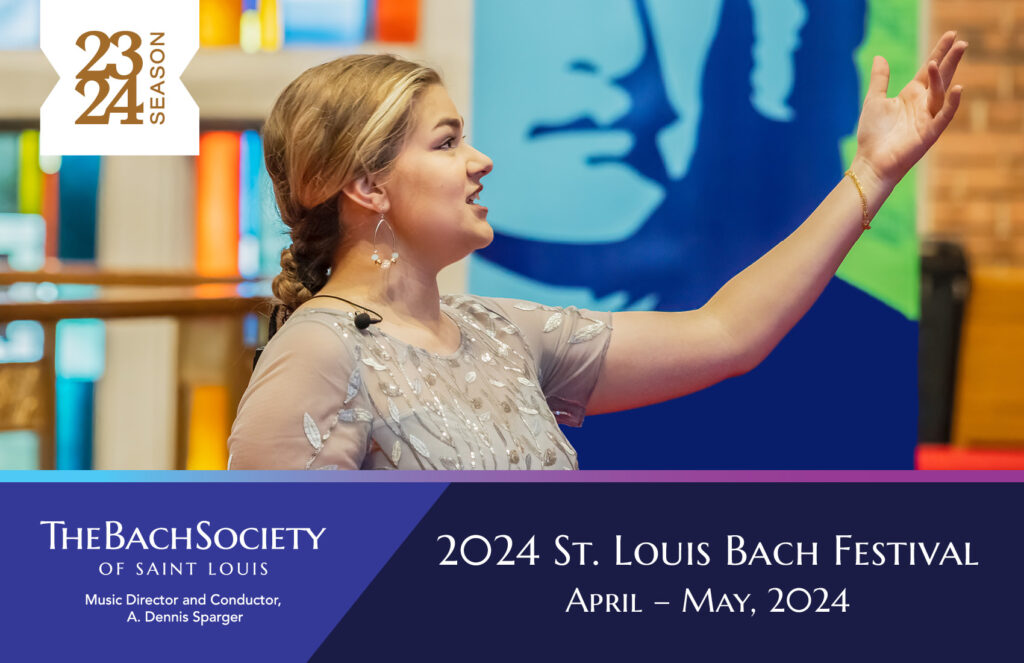 Calling music lovers near and far, let's come together and celebrate the extraordinary legacy of J.S. Bach! The 2024 St. Louis Bach Festival unites our community through the universal language of music. No matter your age or background, there's something for you to enjoy – from the Community Spring Sing, where we raise our voices as one, to the Young Artist Showcase, spotlighting the talents of our future stars. Read on for more information about how you can be a part of the fun!
---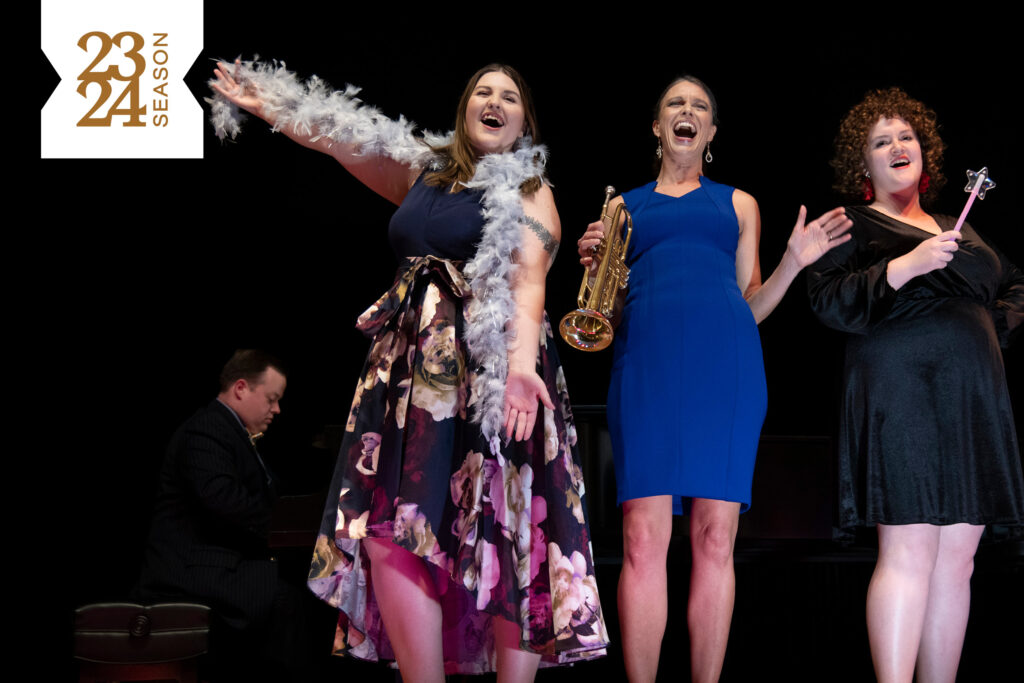 BACH AT THE BISTRO: A NIGHT AT THE MOVIES
Tuesday, April 16, 2024 at 6 P.M. | Jazz St. Louis
Enjoy an evening of your favorite musical theatre hits from the silver screen as individual members of The Bach Society Chorus take the stage!
---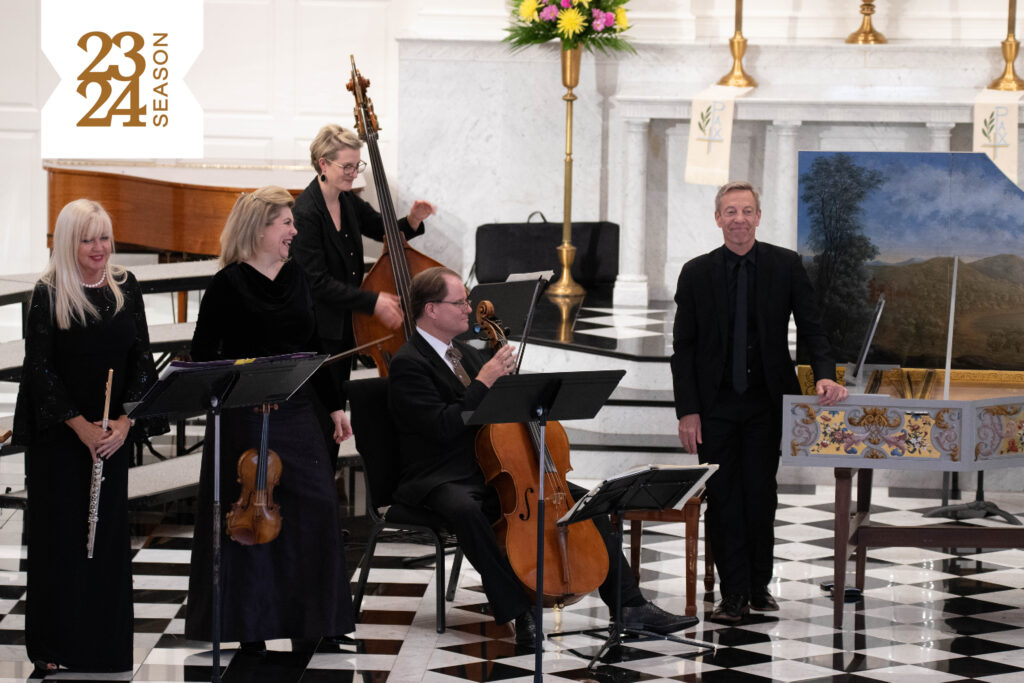 BRANDENBURG CONCERTOS
Saturday, April 20th, 2024 at 3 P.M. | Salem United Methodist Church
Indulge your senses as The Bach Society brings J.S. Bach's Brandenburg Concertos to life, each boasting its distinct personality and allure.
Presented by: Tad & Catherine Edwards
Sponsored in part by: Bill & Jane Doub; Dan & Beth Eckles
---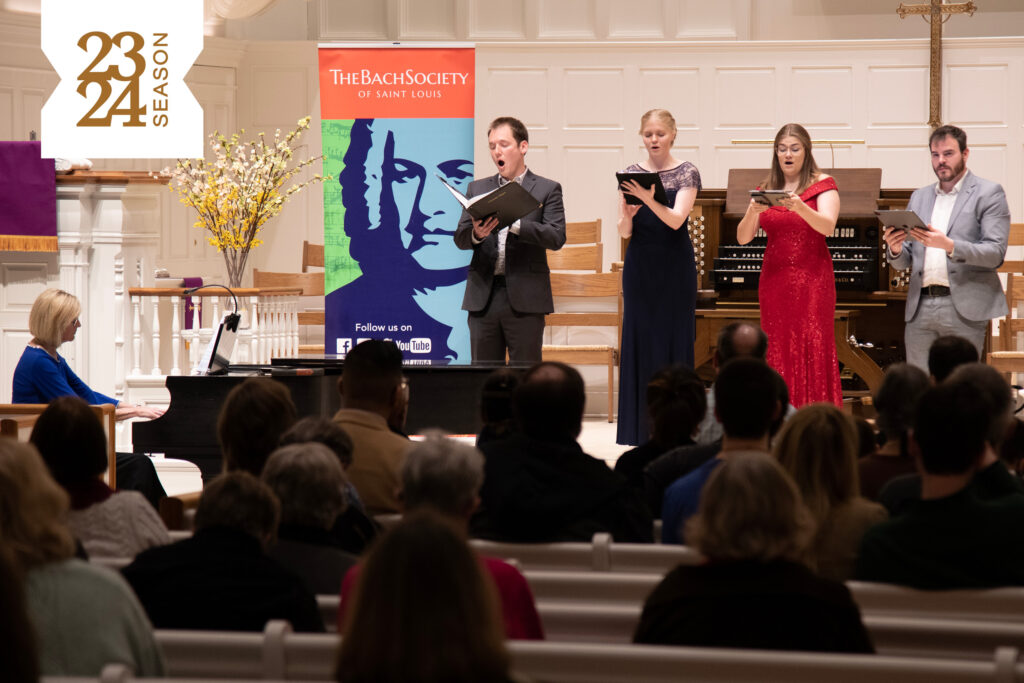 FREE EDUCATION CONCERT
Tuesday, April 23rd, 2024 at 10 A.M. | First Baptist Church, Ferguson
Get a behind-the-scenes look at what goes into pursuing a career in music straight from passionate, early-career singers: The Bach Society Young Artists.
---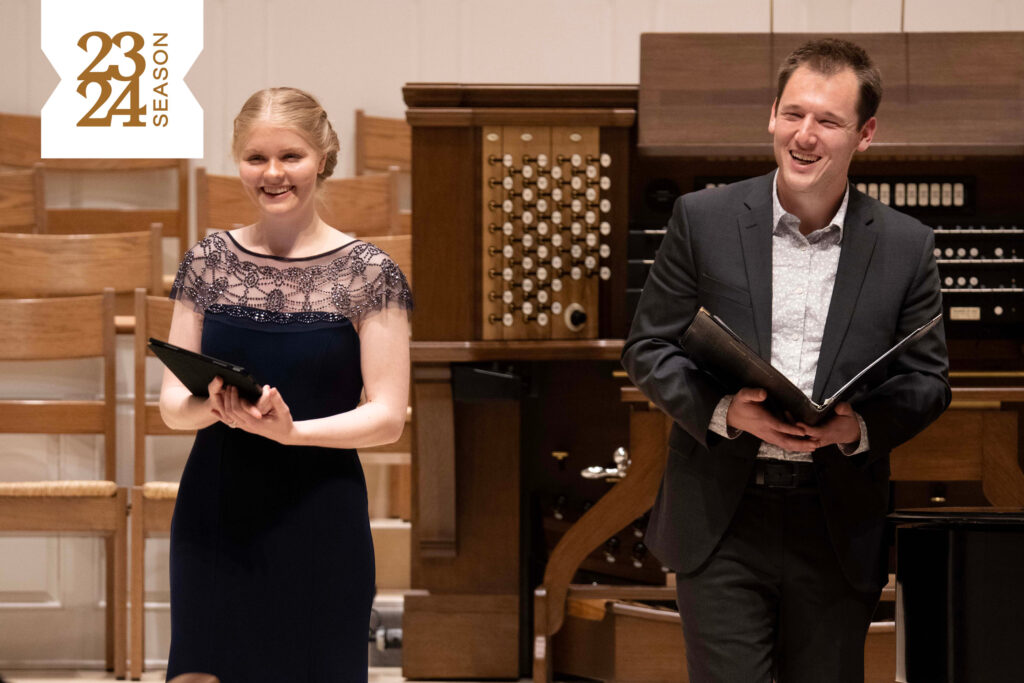 YOUNG ARTIST SHOWCASE
Sunday, April 28th, 2024 at 4 P.M. | Second Presbyterian Church
The Bach Society Young Artists will wow you in this free, captivating performance.
Presented in collaboration with the Couts Music Series.
---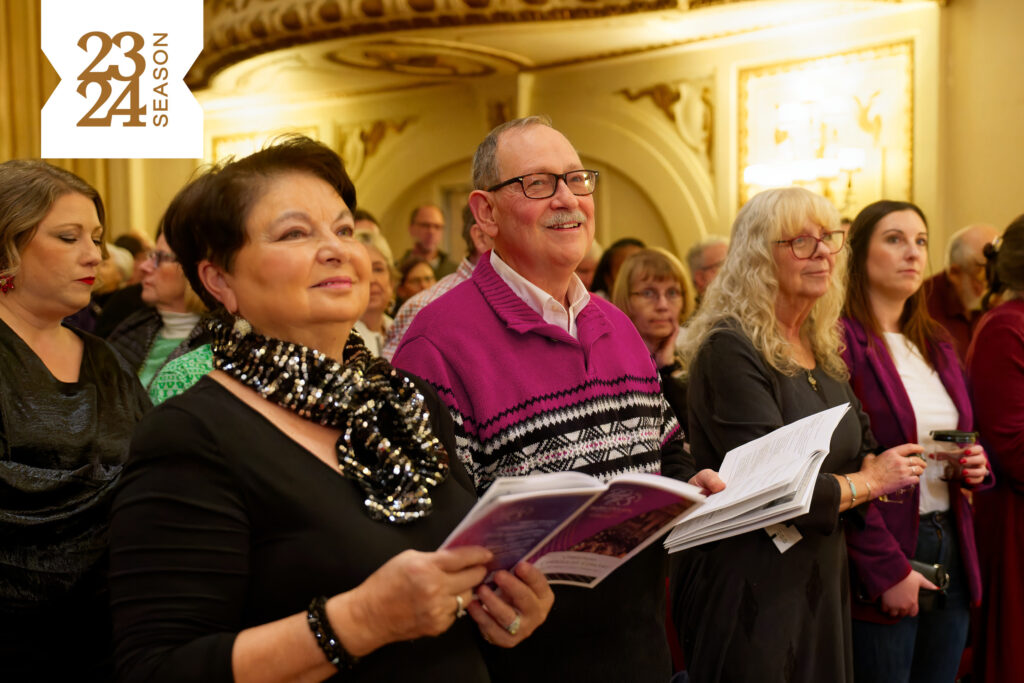 COMMUNITY SPRING SING
Saturday, May 4th 2024 at 11 A.M. | The Church of Our Lady of the Snows
Unite your voice with The Bach Society Chorus and other local choruses for a community singalong including Schubert's Mass in G Major, accompanied by The Bach Society Orchestra.