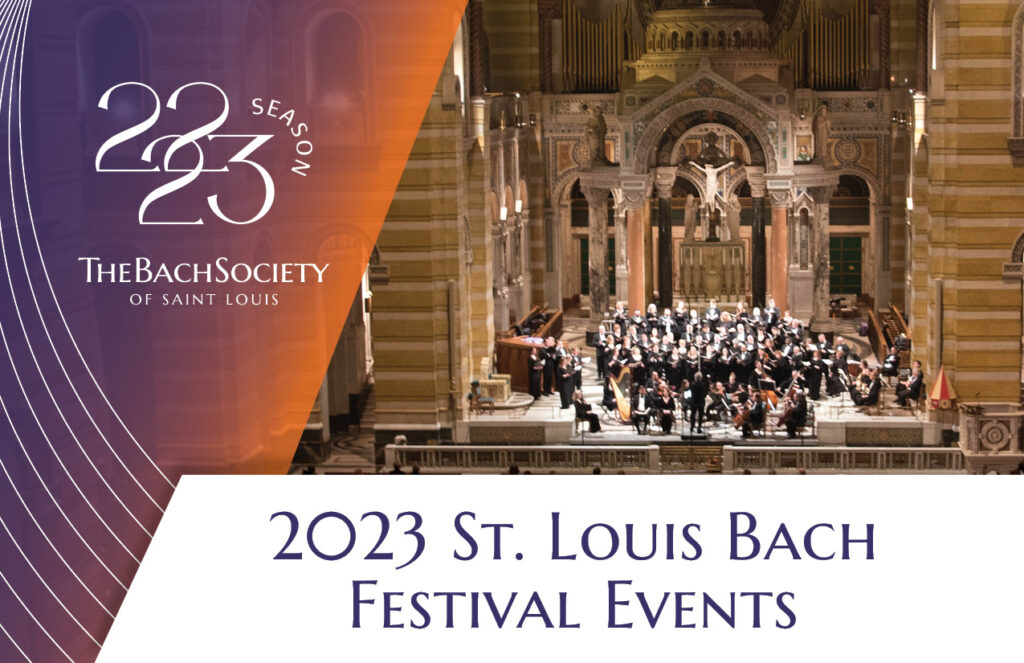 ---
Friday, March 10, 2023 | 6:30 p.m.
Ladue Chapel Presbyterian Church
The 2022-2023 Bach Society Young Artist award recipients will showcase their talent during this FREE community concert including a wide selection of music from operatic and oratorio repertoire.
---
Sunday, March 12, 2023 | 3 p.m.
First Baptist Ferguson
Join The Bach Society of Saint Louis for a celebration of the diversity of classical music with Dr. Rochelle Sennet in "Bach to Black." Experience Bach's music alongside compositions by Black composers R. Nathaniel Dett and Amanda Aldridge at this free performance.
---
Saturday, March 18, 2023 | 11 a.m. – 1 p.m.
The Church of Our Lady of the Snows, Belleville, IL
Calling singers of all experience levels to raise their voice and sing in community with us! Join members of The Bach Society Chorus and singers from several other local community, university and high school choruses for a guided sing-along, accompanied by The Bach Society Orchestra.
Participation is free, advance registration required.
---
1 Suite, 2 Concertos, and 25 Alleluias!
Saturday, April 22 | 3 p.m.
Salem United Methodist Church
Concertmaster Lenora-Marya Anop will lead The Bach Society Orchestra in a performance that showcases the expansive variety of J.S. Bach favorites. A highlight of the 2023 St. Louis Bach Festival, this virtuosic performance will showcase the incredible talent of The Bach Society Orchestra, featuring soprano soloist Mary Wilson.
---
Saturday, April 29, 2023 | 2 p.m.
Pillsbury Chapel at Missouri Baptist University

Bach's St. Matthew Passion first moved audiences nearly three centuries ago in Leipzig, Germany. As the final performance of the season, we invite you to experience the power and intimacy of this masterpiece through Bach's engaging account of the Gospel story.
---