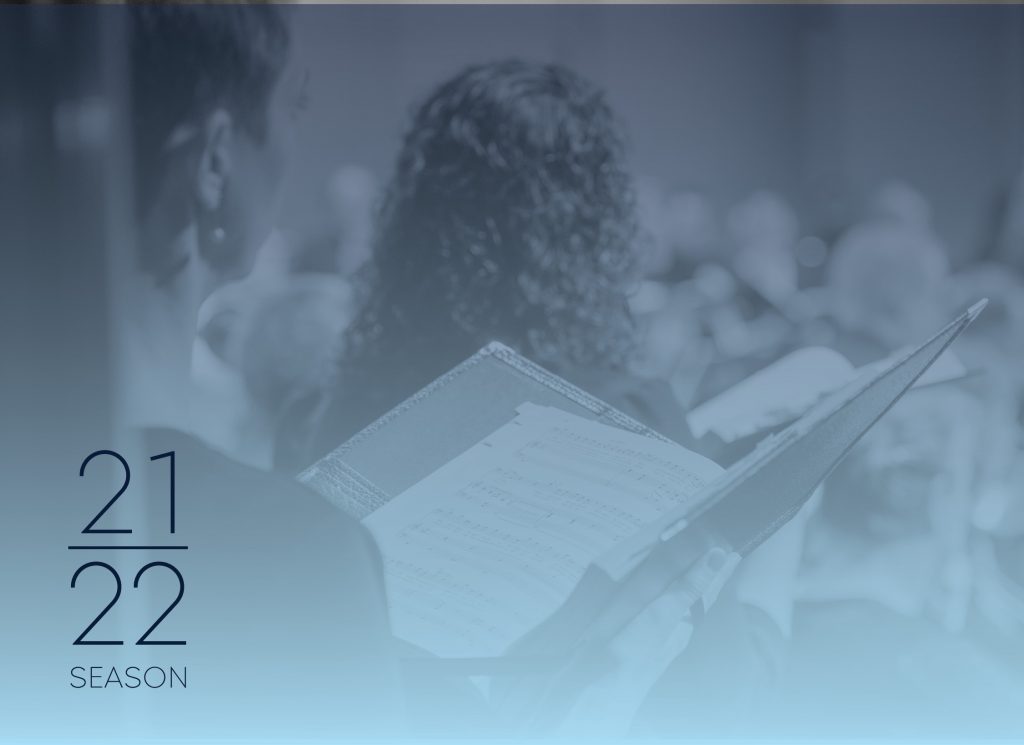 PAST CONCERTS
SPRING 2022 CONCERTS
---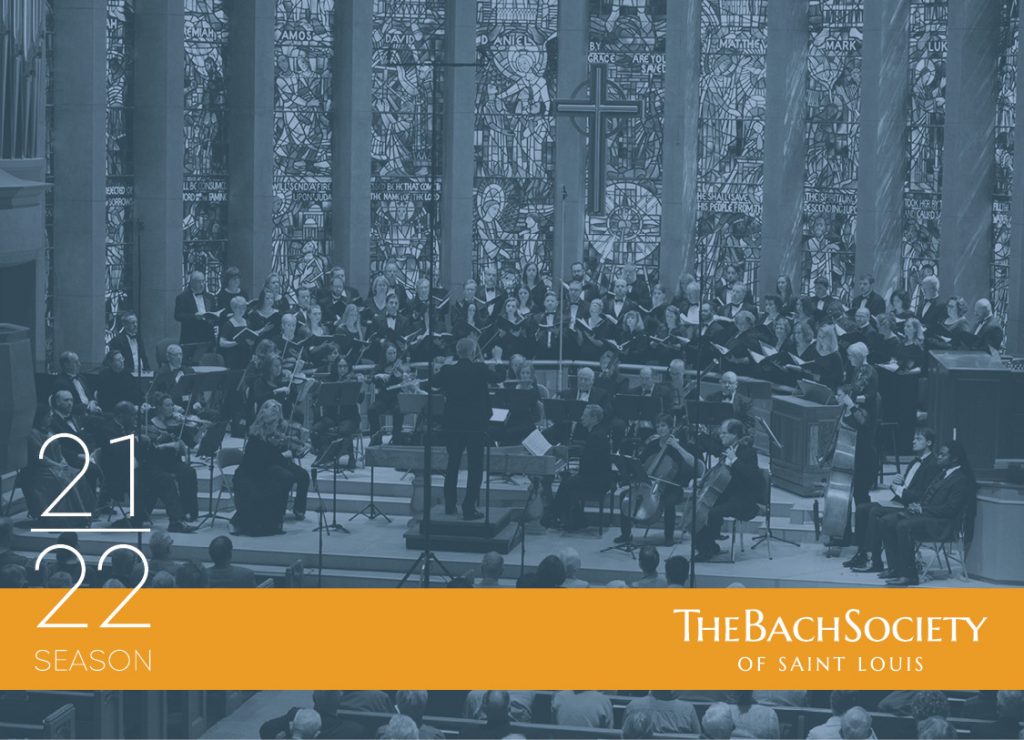 BACH'S MASS IN B MINOR
Sunday, May 15, 3:00 P.M. | First Presbyterian Church, Kirkwood
The Bach Society of Saint Louis concludes its 2021-2022 Season with a performance of J.S. Bach's monumental masterwork, the Mass in B Minor. One of the most profound and astounding spiritual testaments ever composed, it took 35 years to complete and remains a living testimony to Bach's deep faith and his artistic virtuosity. Every note from the opening Kyrie to the final Dona nobis pacem plays a part in making what many consider to be Bach's ultimate musical legacy.
Music Director and Conductor A. Dennis Sparger leads the Bach Society Chorus and Orchestra and features soprano Mary Wilson, countertenor Jay Carter, tenor Gene Stenger, and baritone Elijah Blaisdell.
Presented in loving memory of Lori Duesenberg, former member of the Chorus and lifelong Bach supporter by Robert H. Duesenberg. Guest Artist Sponsor – Greg and Alayne Smith
---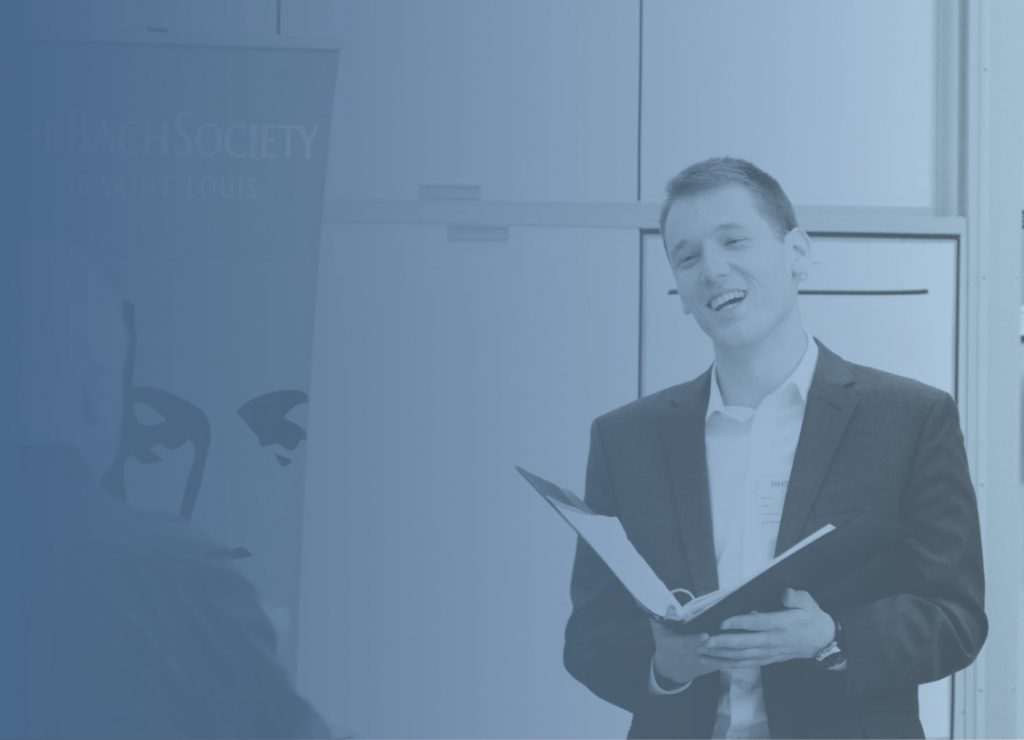 2022 ST. LOUIS BACH FESTIVAL
April – May 2022 | Various venues across the St. Louis region
Join us in celebrating J.S. Bach with numerous events and collaborations across the St. Louis community. This year's festival will feature both virtual and in-person events for all ages, including a Community Spring Sing and Young Artist Showcase. Check our website for more information on how you can be a part of the fun!
Presented by Centene Charitable Foundation.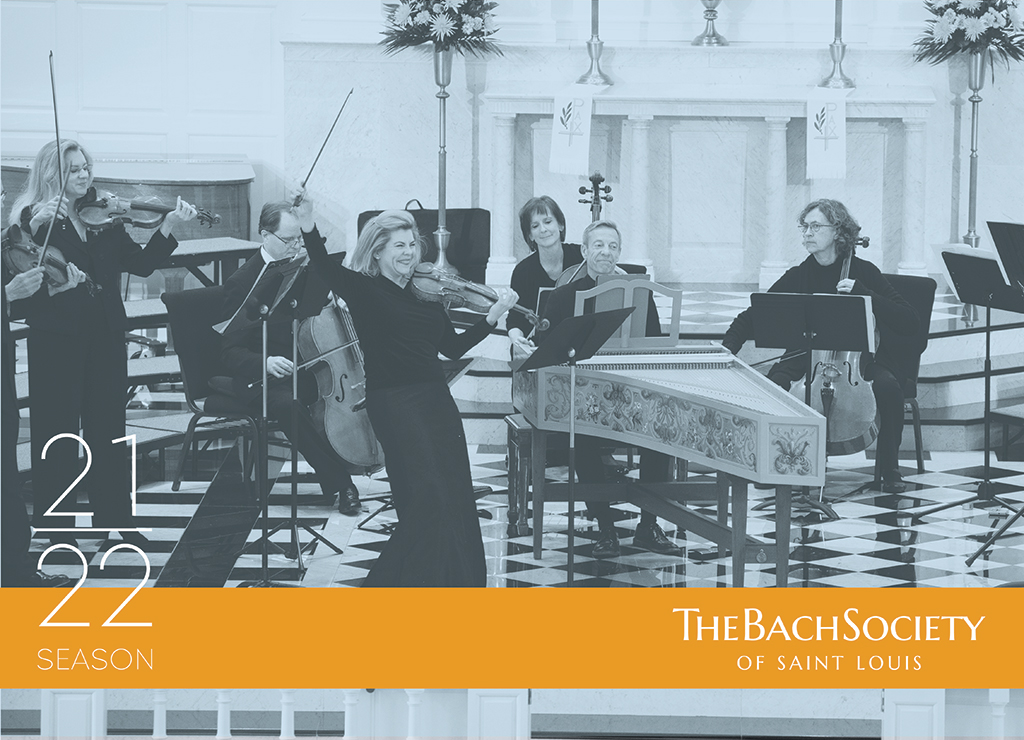 BACH'S BRANDENBURG CONCERTOS
Saturday, April 30, 3:00 P.M. | Salem United Methodist Church
Bach's Brandenburg Concertos are broadly regarded as premier examples of Baroque orchestral music. Concertmaster Lenora-Marya Anop will lead the Bach Society Orchestra in a rare performance of all six instrumental masterpieces presented in one afternoon. This brilliant performance of intimate and virtuosic chamber music will be a highlight of the 2022 St. Louis Bach Festival.
Presented by Tad and Catherine Edwards in memory of William Chandler.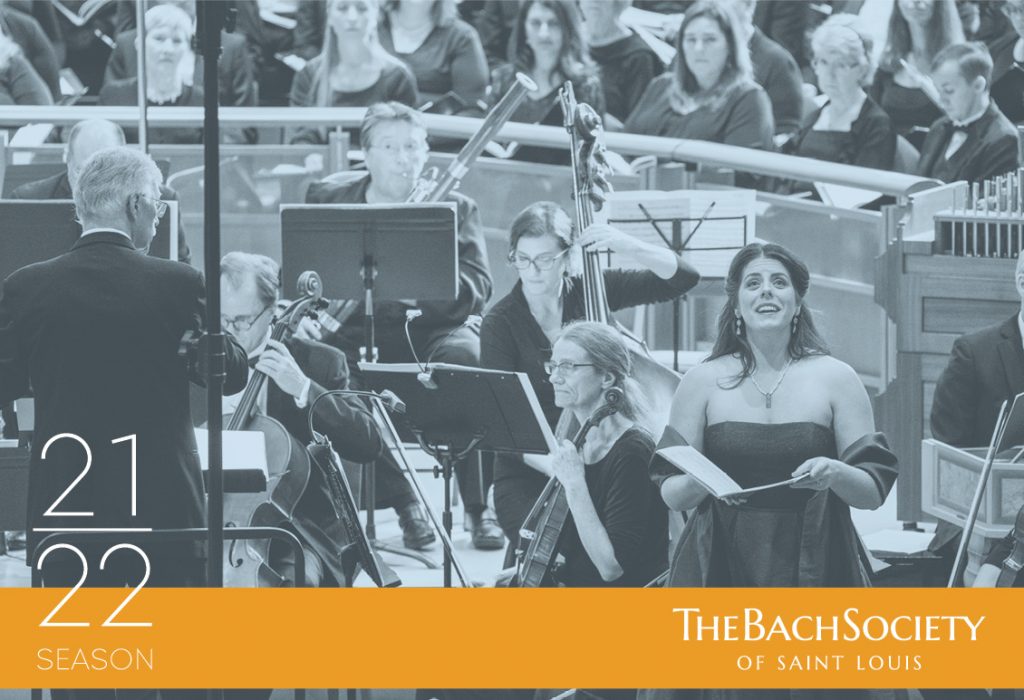 JOHN RUTTER'S REQUIEM
Sunday, March 13, 3:00 P.M. | First Presbyterian Church, Kirkwood
A transformative experience, John Rutter's Requiem combines English and Latin texts to provide inspiration and
Widely recognized by musicians worldwide, John Rutter is beloved for his lush melodies and orchestrations. Rutter's Requiem is unmistakably optimistic in its message of hope and comfort, expressed through uplifting musical themes and beautiful texts in both Latin and English.
Join the Bach Society of Saint Louis Chorus and Orchestra along with soprano soloist Emily Birsan for their performance of John Rutter's Requiem.
FALL 2021 CONCERTS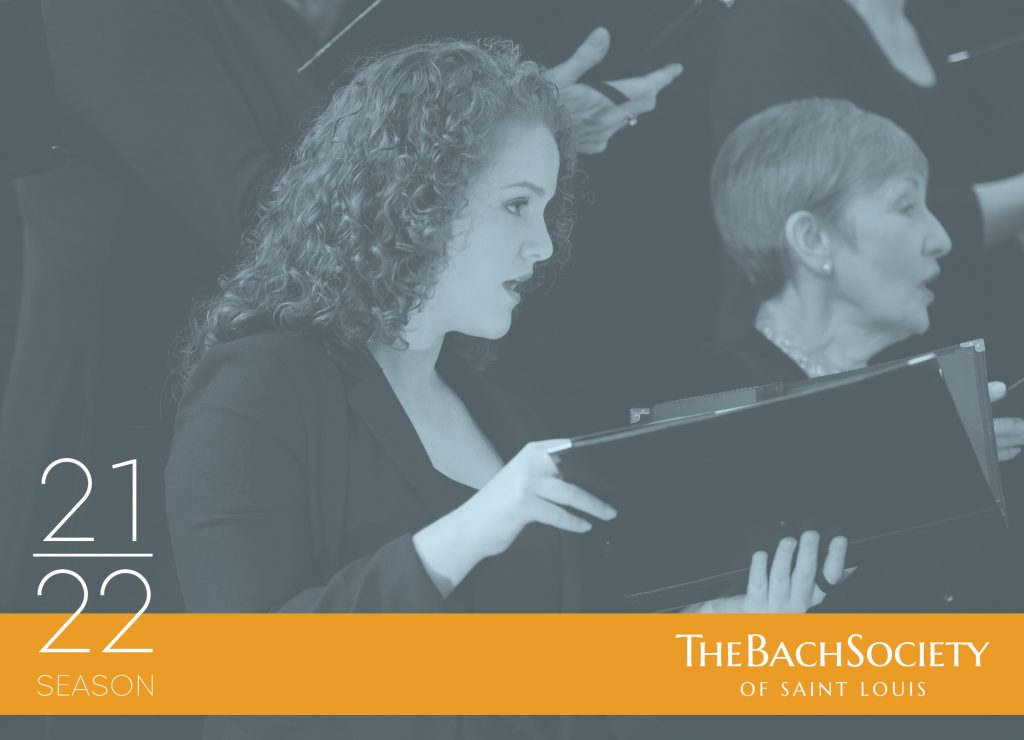 YE SHALL HAVE A SONG
Sunday, October 17, 2021 3:00 P.M. | Community Music School of Webster University
A powerful event, the first concert of the 81st season is not to be missed. A tribute to those most impacted by this past year, we proudly proclaim "Ye Shall Have a Song" as we gather together once again to celebrate and honor our community.
Presented by Lutheran Church Extension Fund
---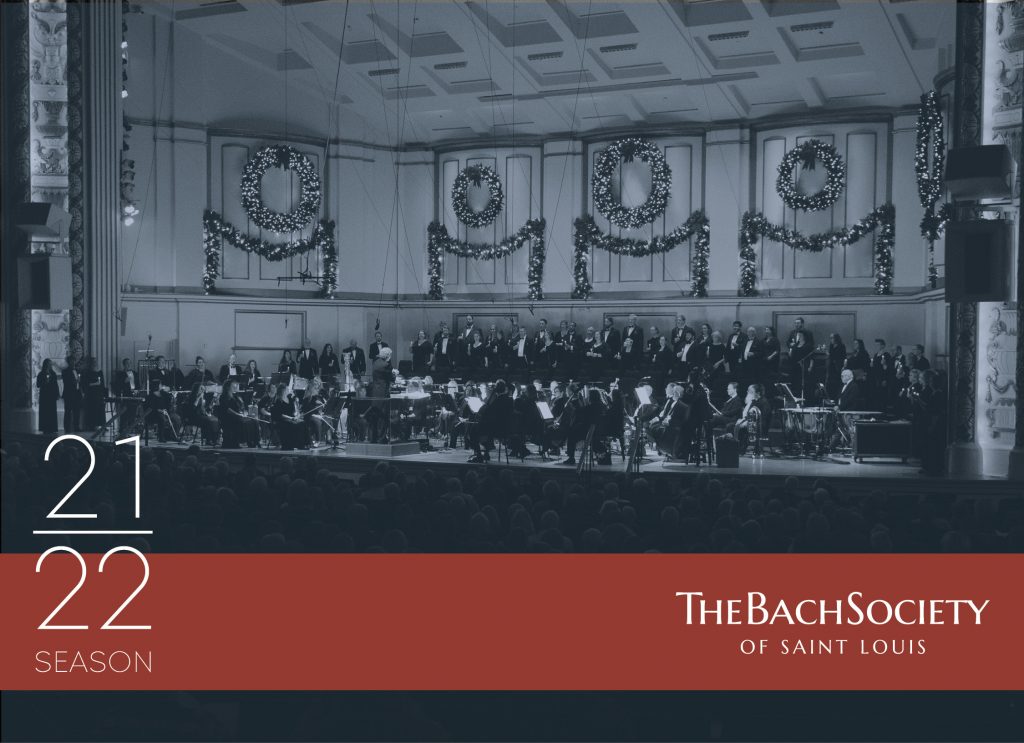 CHRISTMAS CANDLELIGHT CONCERT
December 23, 2021 AT 7:30 P.M | Powell Hall
A St. Louis Holiday Tradition, the Christmas Candlelight Concert at Powell Hall will leave you filled with holiday spirit! Plan to join us for Ralph Vaughan Williams' "Fantasia on Christmas Carols" with Grammy award-winning baritone, Nathan Gunn, and a world premiere by Mack Wilberg in celebration of Maestro Sparger's 35th season. The festive evening will also feature the Bach Society of Saint Louis Chorus and Orchestra performing many of your favorite carols.
Presented by Mary Pillsbury Wainwright
Sponsored in part by Ameren Corporation
Guest Artist Sponsor: Welsch Heating & Cooling
---
Check out our COVID-19 Information page to get answers to some of our frequently asked questions!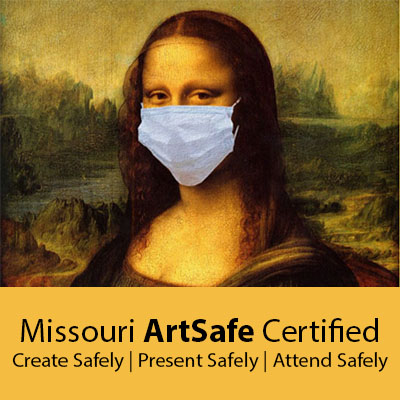 ---